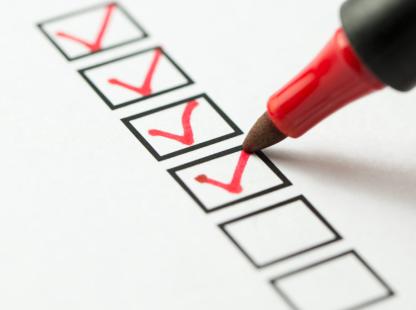 Eligibility
Scholarship eligibility information.
To be considered for the SFS scholarship, applicants must:
Be a US citizen or lawful permanent resident of the United States*
Be enrolled full-time at NJIT throughout the duration of the scholarship**
Be in one of the following educational tracks at the start of the program:
*Security clearances, and many federal agencies, require U.S. citizenship. It is the recipient's responsibility to attain such a position in state, local, tribal, or territorial governments given these limitations.
** For applicants not already admitted to NJIT, any offer of scholarship will be contingent on admission acceptance to NJIT in one of the programs listed above.
Requirements for applicants who are undergraduate students:
Minimum 3.2 GPA
Must be in Computer Science, Information Technology or related fields such as Information Systems, Mathematical Sciences, and Computer Engineering
Must be entering their senior year
Requirements for applicants who are graduate students:
Minimum 3.5 GPA
Must be in Computer Science or Information Technology
Obligatory service requirements:
The applicant must be able to obtain a U.S. security clearance and meet all requirements for employment in Federal Service.
Students selected for this program will be required to sign a service agreement that outlines the obligation to serve in Federal Government or an equivalent position in State or Local government after graduation.
Additional Information:
Failure to satisfy the academic requirements of the program or to complete the service requirement will result in forfeiture of the scholarship award, which will revert to a student loan with repayments pro‐rated accordingly to reflect partial service completed.

NJIT is responsible for collecting the repayment amounts, including interest, consistent with the provisions of part B or D of Title IV of the Higher Education Act of 1965.
All forfeited scholarship funds, less grantee costs associated with collection of the repayment not to exceed 5% of the forfeited amount, will be returned to the United States Treasury.
Scholarship recipients in coordination with NJIT may petition the NSF Program Office to waive or suspend repayment of scholarships in cases of extreme hardship or other circumstances that would preclude the fulfillment of the service obligation.

A Frequently Asked Questions list can be found at https://sfs.opm.gov/Student/FAQs